Welcome to the fantastic world of Betika online bonuses, where every new member is greeted with an enticing offer right from the moment of registration! This article serves as your comprehensive guide to understanding and making the most out of the company's generous bonus system. So, get ready to learn how to claim your free bet, understand the terms and conditions, and explore alternative options available to you. As a savvy punter, you'll find this article invaluable in capitalizing on its promotional offers. We've made it simple and engaging, ensuring that you'll grasp the ins and outs of these bonuses effortlessly. So, grab a seat and prepare to discover the bookie's rewards!
Betika Bonus Offer
Aviator
Get ready to soar with the Aviator bonus promotion! Place a cash bet of at least KES 50 on the Aviator game. You'll be eligible to win a fantastic daily prize: a motorbike! The lucky winner will be the punter with the highest winning multiplier on the Aviator game for that day.
First Deposit Free Bonus
Betika also rewards its customers with daily bonuses for their first deposit of the day. Depending on your deposit amount, you could receive a bonus from KES 3 to KES 8. This is a fantastic way to stretch your deposits and make the most of your betting experience!
Betika Bila Bundles
No more worrying about data charges while betting on Betika! With the Betika Bila Bundles promotion, you can access the www.Betika.com website for free. This offer is available to individuals using the mobile network operator Safaricom PLC, allowing you to wager on your favorite teams without spending a dime on data.
Betika Free Bet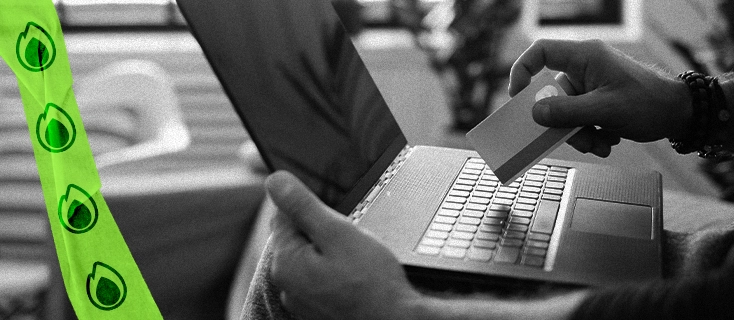 This is an excellent opportunity for punters who want to enhance their betting adventures. With this fantastic offer, you can recover some of your stakes when you're just a hair's breadth away from a winning bet.
Terms & Conditions
Customers can place as many bets as they like to be eligible for the Betika bonus rules, but Shikisha, casino, Superleague, Virtuals, Fasta, Comet Crash, jackpot, voided, canceled, bonus and cashed-out bets are not eligible.
All winnings from bets placed using this bonus will be added to the customer's cash balance in their wallet.
The awarded bonus will expire after 24 hours, and bets placed with this bonus must have minimum odds of 4.99.
The company reserves the right to change the 500% bonus offer. The promotion is subject to the platform's General Terms and Conditions.
How To Claim
Follow these straightforward instructions to claim your bonus and enjoy its benefits.
Log in to your account: If you still need to, sign up for an account on the website or through their app. Existing users can log in to get started.
Place a qualifying multi-bet: To be eligible for the Stake Back Bonus, you need to place a cash multi-bet with a minimum of eight (8) selections on sportsbook events (pre-match and/or live). Remember that only cash bets placed through online channels count, and the minimum net cash stake amount is KES 49 (after excise duty).
Wait for the results: Once you've placed your qualifying bet, sit back and watch as the events unfold. If you meet the criteria for the bonus, it will be automatically added to your wallet.
Use your Free Bet: With the bonus in your wallet, you're all set to place another bet. Remember, no minimum odds are required to use your bonus, but bets with this bonus must have minimum odds of 4.99.
Please keep track of time: Don't forget that the awarded bonus will expire after 24 hours, so be sure to use it within that time frame.
How to Use Betika Free Bet
Using your bonus is simple and fun! But once you've earned a Free Bet, it's time to put it to good use and boost your chances of winning. Here's a quick, easy-to-follow guide to help you make the most of this opportunity:
Log in to your account through the website or app.
Browse through the available sportsbook events and select a match or game that catches your attention.
Pick a market and make your predictions, keeping in mind that bets placed with this bonus should have minimum odds of 4.99.
Head over to your bet slip, where you'll find the option to apply your Free Bet. Select it, and the bonus value will be used as your stake.
Confirm your stake and sit back as the action unfolds.
Remember, Free Bets are non-withdrawable, and their stake is not included in any returns. If your wager is placed with it wins, the stake will be retained, and only the winnings will be added to your cash balance.
Alternative
Cash Out
Say goodbye to burnt bets with the bookie's innovative cash out feature! This option empowers you to take control of your bets, allowing you to secure a return before an event concludes. The cash out feature is accessible for single and multi-bets on various events, fixtures, and markets, encompassing pre-match and live bets. You can find it across all online channels, including the app, mobile, lite, and desktop versions.
To view your available cash out options, simply visit the "My Bets" tab on your profile. When you're ready to cash out, just click the "Cashout" button. Be mindful of the timer between requesting and accepting a cash out request. If the cash out amount alters or a specific market becomes suspended, your request might not be received. Once it is successful, your wager will be settled promptly.
It's important to note that the cash out feature has some limitations. For example, it does not apply to bonus bets, bets with a potential win of less than KES 10, or bets placed on Shikisha, jackpot bets, virtuals, Fasta, or casino bets.
Summary
Bookie offers bonuses and features that enhance the betting experience for its users. Starting from the moment you register, you can enjoy a first deposit bonus and take advantage of the Aviator promotion. Additionally, Betika Bila Bundles lets you bet on your favorite teams without worrying about data costs. The platform also offers a Free Bet option, giving you the opportunity to earn and use it under certain conditions. It's essential to understand the terms and conditions and how to claim and use these bonuses to make the most of this bonus. Furthermore, the cash out feature serves as a valuable alternative for punters who wish to secure a return before the conclusion of an event. Using this feature strategically can minimize losses and increase your chances of success.
FAQs
Is Betika safe?
Yes, It is a secure and safe betting platform.
How do I join Betika?
To join, simply register on their official website.
What is Betika's Paybill number?
The Paybill number is 290290.
How do I bet on Betika?
To gamble on the platform, log in to your account, deposit funds, select the match and market you wish to gamble on and enter the desired amount in your bet slip.
Does Betika have a welcome bonus?
Yes, it offers a first deposit bonus to new users.
How do I download the Betika app?
To download the app, visit their website and follow the provided instructions.