For several reasons, one might want to join a wagering platform, but the ability to place wagers is likely the central one unless you plan to stick solely to casino games. The bookmakers come in all shapes and sizes, including small local ones and larger international services. Depending on their scope and number of features, the experience might be drastically different, with some focusing only on a few sports. In contrast, others prefer to offer as many as possible. There are also, of course, additional features, such as live wagering, a rebet option, and a cashout function.
In this article, we will provide a MelBet review covering how the platform works in Kenya and what it can provide to the residents of the country. We will cover the main things about the wagering process: its limitations, account validations, betting types, and markets. Let's check it all out.
MelBet Review
MelBet is a large international platform that works in many countries of the world, including Kenya. It aims to be an all-around solution for all betting and gambling purposes, providing a large list of disciplines and markets to place your wagers on and plenty of casino options. We cover everything in our MelBet Kenya review, so feel free to check it out.
Things to Know About MelBet
For sure, if you want to start using MelBet, there are several things to consider. Let's outline some of the most important things you must remember before betting. The sections below will cover the limits and validation process.
Main Terms and Conditions
You can place single or multiple bets on the platform, provided everything meets the set criteria. Just get familiar with the platform's rules and T&C. Be of legal betting age, don't use shady practices, and be ready to confirm your identity, residence, or financial information.
Limits and Fees
The majority of betting platforms have certain limits for moving funds. They are usually different for deposit and withdrawal and may not be similar for various markets or methods.
In the case of MelBet, the platform specifies only a lower limit. It's around 150 KES for the majority of deposit methods and around 300 KES for withdrawals. The website doesn't mention a maximum sum anywhere, so we can only assume that it's rather large.
Verification and Taxes
As is the case with any reliable platform, MelBet includes a validation procedure. Going through it will consist of a few steps, but mainly you will have to confirm your phone number, prove your identity, and optionally prove financial information or residence.
So far, you don't have to pay taxes from your winnings; the platform will take care of that, which is pretty nice to know.
Rules and Bets Meaning on MelBet
If you want to get familiar with any platform, learning more about it and understanding various requirements is better. As such, we recommend learning about MelBet Terms and Conditions. But more on that in the next sections.
Now, we will cover the markets you can find on the platform. As you already know, MelBet has plenty of options for all bettors. There are many betting markets and types to choose from. Let's take a look at them:
Over/unders. This wagering market is widespread; you can find it at every bookmaker. There's nothing difficult about how it works: if the option includes "Over" or "Ov." in its name, followed by the number, then your bet will win if the total score of the game (or any other specified thing) exceeds the mentioned number. For example, if it's "Over 2.5", the result score has to go beyond this number for you to win. The same rule applies to the "Under" or "un" market, but the score must stay lower than the set number.
Moneylines. Possibly the most popular wagering market, moneylines, also called 1×2, are likely the simplest. There is nothing complicated about them; you simply have to predict the result of the game by choosing between a team win or a draw.
Draw no Bet. Similar to moneylines, this market allows you to wager on the result of the upcoming game simply, but with one difference: you can't bet a draw. If the game ends with one, the bet will be void, and you'll see your money returned.
Handicaps. Another regular and common market that is simple to follow, albeit it might sound more complicated in its nature compared to the ones we listed above, Here's how it works: one of the teams is given a virtual disadvantage to overcome. For example, they have to score a few additional goals for the score to be equal.
Correct Score. This one is simple: you just have to guess the exact final score of the game.
Exact Point Difference. This market allows you to predict the difference in the number of points scored by both teams. It's essentially similar to the "Winning margin" market.
How to Place a Simple Bet
Now let's check the steps you must go through to place a wager. Yes, this is probably our article's main focus, so we plan to explain each stage in detail.
Main Rules and Betting Types
Let's check out the main rules you have to follow if you want to join MelBet. Most of them are expected and easy to predict, but nevertheless, we think it's important to outline them, and that's exactly what we plan to do in the paragraphs below.
Be of legal betting age. It's 18, nearly anywhere, including Kenya. Melbet follows the same rules.
Provide only correct information about yourself and your finances, and be ready to confirm it. The platform might require you to go through the verification process. It will include sending the documents to prove your identity and residents.
Don't use shady practices. The bookmakers are vigilant about keeping an eye on how the players bet. If the platform starts suspecting that you're using the betting service for money laundering or other shady purposes, you will get your account quickly banned with no chance of restoring it.
Don't bet if you participate in the events and directly affect the course of the games. This one is obvious. If you're a sportsperson, referee, or coach for an upcoming event, don't wager on it. This will quickly get you banned on any platform.
And now, let's check the betting types that the platform offers. We will examine them in the next few sections and describe how they work on MelBet.
Singlе Bеt
This is the most common wagering type. It includes only one selection and doesn't feature large risks. It's also extremely easy to calculate your potential winnings: just multiply the stake by the odds.
Multibеt
Similarly to all other platforms, MelBet also offers a multiple bet option. The website calls such wagers accumulators, and they include several selections on different markets or events. They feature much higher risks by design but can provide significantly larger returns. You can make such a wager by adding more selections during betting.
System Bet
This one is very similar to accumulators, but there's one significant difference that's very important: it allows you to lose some selections and still end up winning. For example, your bet can include three lines, and if you go with the "2/3" option, only two of these predictions have to be correct. There are other types of system wagers as well, but all of them work in a similar manner.
Prediction Tips
While wagering is largely luck-dependent, there are things that you can control. Sure, they won't fix all of your problems or guarantee a win in most cases, but they can include some things that will be extremely useful and improve your chances.
Learn About the Sport
Getting an understanding of the game you're wagering on is a great starting point. Things might differ significantly from one sport to another. For instance, football might have simple rules and a long history, while eSports is relatively new, some have difficult mechanics, so it's better to have some experience playing them. Either way, we recommend learning more about the discipline.
Get Familiar With How Betting Works
Betting seems simple on the surface, and that's generally true. Until some point. We recommend learning more about nuances, how the platforms calculate the odds, and existing betting markets. Understanding little things and various additional features, such as how to utilize live betting or cash out, can go a long way.
Research Bankroll Management
Betting involves money, so being smart about your finances will help you a lot. Learn how to prove it, set aside a certain sum, and keep an eye on your spending. The general rule is not to spend more than you can comfortably lose, which also goes for your risks in separate games.
Use Analytic Tools
The year is 2023, so the Internet is full of data and useful information. Don't hesitate to take advantage of it: check the statistics, learn about your chances, and use several tools, provided they are permitted and legal. You can find a lot of statistics just by searching on Google.
Avoid Risks: Don't Go With High Odds or Accumulators
High odds mean you will get bigger returns if the bet wins. But the caveat is that high-odds wagers are also high-risk ones by design. A similar situation exists for accumulators or multiple bets: you can get bigger winnings, but the option is less safe compared to singles.

We don't recommend high-risk bets or multiple ones for less experienced punters. Unless, of course, they have money to spare. We think getting more familiar with wagering is better before you start touching on less safe options.
Don't Place High Stakes
This can be considered a part of the "Research Bankroll Management" tip or its logical continuation. Placing large stakes can be risky but can also pay off in some situations, but we recommend sticking to smaller ones unless you're an experienced punter or the bet seems very safe.
Avoid Gambling Addiction
This issue is well-researched, but that still doesn't mean that the signs will be difficult to ignore. In some cases, you might develop it quite quickly. Learn about possible symptoms and be aware of your unhealthy habits. If things start going wrong, immediately cease all of your wagering activity, ask the platform to freeze your account, and seek help. In case you have an addictive personality, we recommend avoiding betting altogether and finding other activities
Keep an Eye on Your Betting History
Analyzing your betting activities is the surest way to improve. You can easily check for your strengths and weaknesses and find points to improve. So, we strongly recommend looking at your wagering history from time to time and analyzing the process.
MelBet Customer Care Service
If you run into any issues during the betting process or simply want to ask some questions, MelBet offers a customer support service that you can use at any time. Below are the ways on how to contact it.
info-en@melbet.com
@MelBetKenya
/KenyaMelbet
442038077601
Alternatively, you can also use a contact form on the website to provide feedback. It only requires your name, email address, and text.
Conclusion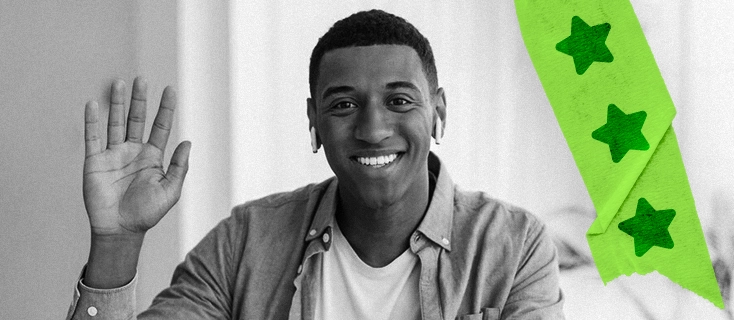 Betting platforms offer their players various features, but how they handle the wagering process itself is probably the most crucial aspect. Sure, straightforward registration, accessible payment methods, and easy gambling go a long way, but the ability to make betting simple, available, and easy to use will be the most important thing.
Thankfully, this is not where Melbet comes from. The platform focuses on betting as much as gambling and ensures you'll get the most from your experience. Our article described how to place your wagers on the platform, covered the main betting rules, and provided overall useful prediction tips.
FAQ
How do I use a MelBet bet code?
You can load an existing booking code into the bet slip to see all of your selections.
How do you arrange a bet to win?
Just do your research, use analytical tools, and make sure you're using risk-reducing methods. Placing safe bets on the sports you're familiar with will go a long way.
How do you bet with codes?
Just load your booking code into the bet slip. You can do this by finding the "Save/Load Events" button and typing your code.
How do I use my free bet on MelBet?
You can get bets on the promo code store and simply use them after purchasing, but that doesn't make them technically free. So far, we couldn't find any really free ones on the list of current bonuses. But there's a chance that they will appear in the future.
Is MelBet legal in Kenya?
Yes, the platform operates in the country on a fully legal basis. It holds a license for betting and gambling purposes issued by a local regulatory entity.