We all want everything to function perfectly. The fewer issues we have, the better the experience. But obviously, it's often impossible. Of course, modern betting platforms are quite polished, come with great interfaces, and are designed so that the chance to experience problems while using them is quite low. But it can't always be perfect. And that's where customer care service comes into play. It can provide enough assistance in dealing with issues, explaining what happened to the users, and answering some questions should they arise.
About MelBet
Being a well-established wagering platform with a strong international presence, MelBet can offer plenty of features to meet the needs of various kinds of gamblers and punters. Even the most demanding ones. The next two paragraphs will briefly explain the platform's main features. If you want to read a more detailed description, check out our general MelBet Kenya review.
How to Contact Customer Care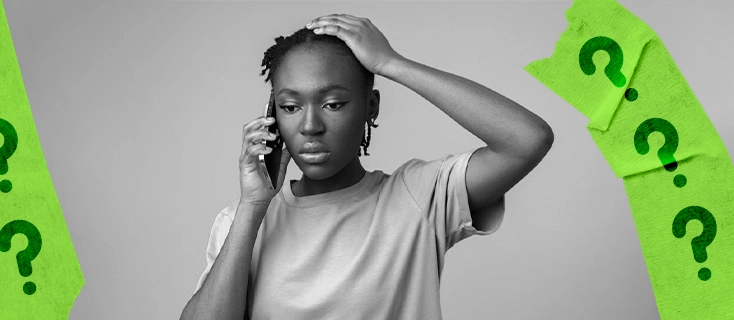 Now we've finally reached the main aspect of our article: the method of contacting customer care. Thankfully, there are plenty of communication channels, and we will cover all of them in the following sections.
By Phone:
Simply calling a phone number is one of the most straightforward ways to contact a team. If you want to do so on Melbet, then just call 0800723007. This way, you can chat with a customer care agent.
By Email
Using email as a contact method has enough pros: simply write a message, send it, and wait for the response. Sure, it might not be as quick as calling the phone, but it will suffice in most situations, allowing you to explain problems in detail.
You can contact MelBet customer care by sending an email to this address: info-en@melbetke.com. It's for general questions and issues. There's an additional one exclusively for security issues. It's security@melbetke.com.
Other Methods
Of course, the methods we listed aren't the only ones. There's an additional option to leave feedback directly on the website. It requires you to provide your name and email address. You can write anything in the "Enter your message" field.
Possible Issues that Customer Care Service May Help Fix
While customer care service is great at handling specific problems and answering common questions, we can still list issues that the team can handle without issues. Those are pretty common; sometimes, it's possible to try dealing with them on your own before asking for help. Let's check them out.
Website Doesn't Load
This is probably the most common issue when using any betting or gambling website. There are many potential causes, so let's check what you can do yourself.
Check your Internet connection. The issue might lie here. Double-check whether your Internet works. And refresh a page several times. If you're behind a VPN connection, check its stability as well.
The website is restricted. MelBet might not be accessible in some countries. This shouldn't be the case with Kenya, but things can get unpredictable. In this case, we recommend avoiding the website if betting is illegal at your place. In other situations, use the VPN connection.
There are maintenance works. If the website says it's under maintenance, waiting for some time is better. This is a standard practice.
If all these methods fail, we recommend finally contacting customer care service with your questions. They will likely explain the issue or even provide a way to solve it.
Login Issues
Another kind of problem that the players often run into is sign-in issues. Not having the ability to log into the website will make it impossible to interact with the platform, so that's a huge problem for all gamblers and punters.
There are several possible explanations. Many of them are similar to what we listed in the "Website Doesn't Load" section: there might be problems with the Internet connection or maintenance works. We also recommend double-checking whether you entered the correct credentials.
Conclusion
A valuable and responsive customer support team is a thing that's impossible to overestimate. It can help you deal with problems you might encounter while using the betting platform. Of course, the chances of having significant issues are rather low with modern services, but they still exist.