Do you want to increase the profits on your wagers by up to ten times? The MozzartBet sportsbetting is a good platform for you in that case. The bookmaker gives you the opportunity to win big while having fun with a variety of bonuses and promotions. We'll review all accessible perks in this article.
MozzartBet Bonuses and Promotions
Fans of sports betting and casino games can select from an array of exciting MozzartBet promotions. There is something for Kenyan punters, from cashback bonuses to daily prize drops. Let's look at some of this sportsbook offers in more detail.
Welcome Bonus
Unfortunately, at the time of writing this article, the bookmaker isn't providing a welcome bonus. The betting company is improving the platform and updating bonuses frequently, so we hope this one will be accessible soon.
MozzartBet Sports Betting Bonuses
The sportsbook provides a selection of exhilarating promos for sports betting enthusiasts. Everyone can benefit from perks ranging from percentage bonuses to refund ones. Let's review some of the sports betting bonuses offered by MozzartBet in more detail.
Cashback Bonus
It can be devastating to lose just one game, but thanks to MozzartBet's Cashback Bonus, you can still profit even if one of your predictions is incorrect. In addition, if you place a multi-bet on at least four games, you will receive a MozzartRefund, depending on your stake and odds, if you lose one game. So, don't let one unexpected outcome ruin the opportunity of winning big.
Bonus 1000
With this one, you can increase your bets' earnings by up to ten times. In addition, you can receive percentage bonuses up to 1000% during happy hour, which is accessible from 9:00 AM to 11:00 AM and 8:00 PM to 10:00 PM. They are paid depending on the number of games on a bet slip, and the minimal number of matches on a bet slip is 4.
MozzartBet Casino Bonuses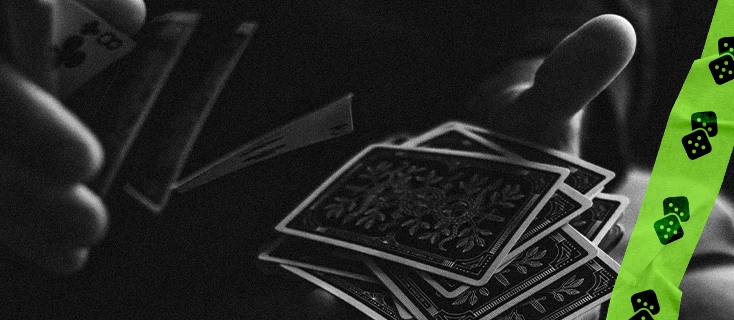 The bookie provides different enticing perks for those who enjoy playing casino games. There is something for everyone, including monthly tournaments and everyday prize drops.
DROPS & WINS Slots
This promotion, which operates from 8th February 2023 to 3rd May 2023, gives a total of 20 million KES in prizes. There is no minimum bet requirement, so don't worry about it. With 84 daily reward drops and 12 weekly tournaments, Drops & Wins give you lots of chances to win big.
Live Casino DROPS & WINS Slots
The bookmaker has an offer for punters who play live casino games. The Live Casino Drops & Wins Slots perk works from February 8 to May 3, 2023, with a total reward pool of 20 million KES. Thanks to the 84 daily prize drops, 12 weekly blackjack tournaments, and 84 daily Spaceman tournaments, you'll have many opportunities to win large.
Other Bonuses MozzartBet
Need to note that the betting platform has over 15 perks. Of course, each of them has requirements and benefits. Let's examine the two most interesting and possibly useful ones.
Cash Out
Occasionally, live matches don't go as expected. If you're feeling uneasy or unsure about an outcome of a match, take control with MozzartBet's Cash Out alternative. With the help of this feature, you can cash out your winnings before the game ends and avert any possible losses. Remember that this option is only offered for live betting tickets.
Please be aware that cash-out payments might take time to be recognized. Changes in the odds, game suspensions, or system errors could prevent payment during this period. But you'll get a confirmation notification if your cash out request is approved.
Happy Monday Bonus
The last but not the least is the Happy Monday Bonus, with which you can make a great start to your week. This perk recognizes your dedication by considering different aspects. The need to have an active account on the betting platform is sufficient to get this bonus. So check your account every Monday for the Happy Monday Bonus and claim it.
How to use MozzartBet Bonuses
It's simple to use MozzartBet perks. Simply create an account to begin betting on your preferred sports and events. You have more opportunities to earn big with the bookmaker's bonuses, so don't forget to use them. Everyone can find something to enjoy on the online betting platform, whether they favor casino games or sports betting. Thanks to an intuitive interface and simple-to-use features, you can quickly and easily place bets and amass large winnings.
How to Withdraw MozzartBet Bonuses
Note that you can't withdraw bonuses if you get extra KES. You can use perks to increase your chances of winning and getting a big payout. Also, you can participate by meeting the requirements of bonuses, such as "Drops & Wins" slots.
Conclusion
To sum up, punters can access various betting options at MozzartBet Kenya. You have the opportunity to win a lot of money while having fun with the betting platform's plethora of different benefits. A bookie is a good option for Kenyan punters, regardless of whether you are an experienced bettor or are just getting started.
Frequently Asked Questions
How do I deposit money into Mozzartbet?
You can use the M-Pesa deposit method to top up your betting balance.
How do I transfer money from MozzartBet to M-Pesa?
Browse the MozzartBet website, find the "Withdraw" button, select M-Pesa, and follow on-screen instructions.
What is the maximum withdrawal from Mozzartbet?
The maximum withdrawal amount is 10 million KES.
Can promo codes be used on MozzartBet?
Yes, you can use the MozzartBet promo code and get some perks.
How much is MozzartBet bonus?
You can get the it by meeting the perk's requirements.
Does MozzartBet refund stake?
Yes, the betting platform can refund your stake. Also, you can cash out your stake.